Beats by Dre Beats EP
Deals, Prices & Coupons
7
Beats by Dre Beats EP Models
|
51
Beats EP Prices from
17
Stores
|
Prices updated
2 hours ago
How we find the best Beats EP deals
How we track BeatsbyDreBeatsEP deals
Beats by Dre's Beats EP is sold at 17 retailers with a low price of $67.49 as of Tuesday, August 4 2020. Knoji's price tracker scans today's lowest prices for every BeatsbyDreBeatsEP model at every store, including Target, Best Buy and Sears.
See today's BeatsbyDreBeatsEP price drops vs. 30-day averages
We then calculate the best discount available for each Beats EP model compared to its average lowest price over the past 30 days. Only when a particular Beats EP model hits a new 30-day low price do we show this as a "price drop." In this way, this page provides a complete picture of today's best Beats EP deals, across all 7 models (UPCs).
Automagically apply promo codes for even bigger BeatsbyDreBeatsEP discounts
We then test and apply today's best discount codes made available by each retailer. For example, if today's best Beats EP price is $67.49 at Best Buy, but Best Buy is also offering the promo code SAVE20 for 20% off on their site today, we'll test to verify that this code can be used to get a discount on Beats EP at bestbuy.com and show the final lowest price (including the 20% off) here. You just need to click the "Apply Code" button and the code will be automatically copied to your clipboard and you'll be sent to the product page on bestbuy.com where you can complete your purchase.
How to sort today's BeatsbyDreBeatsEP deals
By default, we sort all Beats by Dre Beats EP models by the "Best Discount Today" which means the best discount compared to each model's 30-day lowest price average. You can also sort by "Best Retail Discount" which will sort all Beats EP models by the biggest discount as compared to its list price or retail price. Sorting today's Beats by Dre Beats EP deals by "Newest Price Drops" will sort the models to show the most recent price drops (vs 30-day average best price) up top. You can also sort Beats by Dre Beats EP prices by the "Lowest Price" on top, as well as by "1d Price Change" which will show the biggest decrease in Beats EP price in the past day.
Looking for more offers like these the Beats by Dre Beats EP deals? Also check out today's best on-ear headphone brand deals as well as today's Beats by Dre promotions & offers.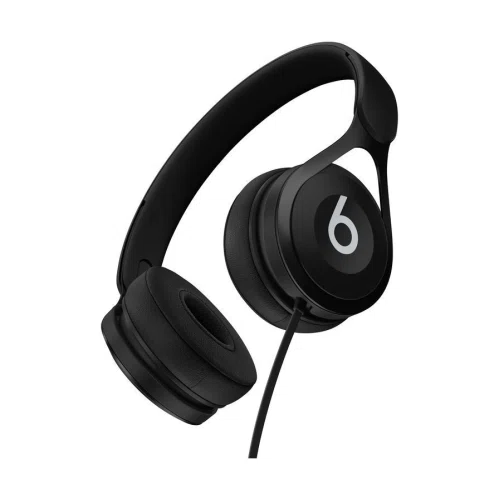 Beats by Dr. Dre EP On-Ear Headphones
UPC: 888462602754
Price Drop: 2h ago
Retail Price:

$130
Average price
Today's lowest price
$116.88
$84.99
27% drop
at Best Buy
Seller
Website Price
Condition
Applicable Coupon
Price After Coupon
Get Deal
$129.95
New
15% off
Exclusions may apply
$110.46
$118.75
New
$5 off
Exclusions may apply
$113.75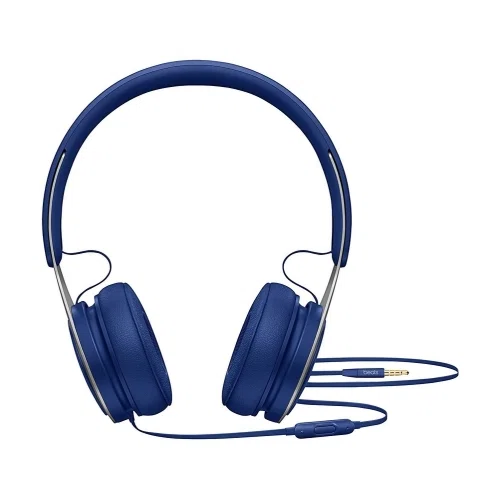 Beats by Dr. Dre EP On-Ear Headphones
UPC: 888462602846
Retail Price:

$130
Average price
Today's lowest price
$124.38
$91.00
27% drop
at DataVision (after Coupon)
Seller
Website Price
Condition
Applicable Coupon
Price After Coupon
Get Deal
$129.95
New
$50 off
Exclusions may apply
$79.95
$129.95
New
15% off
Exclusions may apply
$110.46
Beats By Dr. Dre EP White On-Ear Wired Headphones
UPC: 888462602785
Price Drop: 2h ago
Retail Price:

$130
Average price
Today's lowest price
$122.79
$91.00
26% drop
at Abt Electronics
Seller
Website Price
Condition
Applicable Coupon
Price After Coupon
Get Deal
$129.95
New
15% off
Exclusions may apply
$110.46
$118.75
New
$5 off
Exclusions may apply
$113.75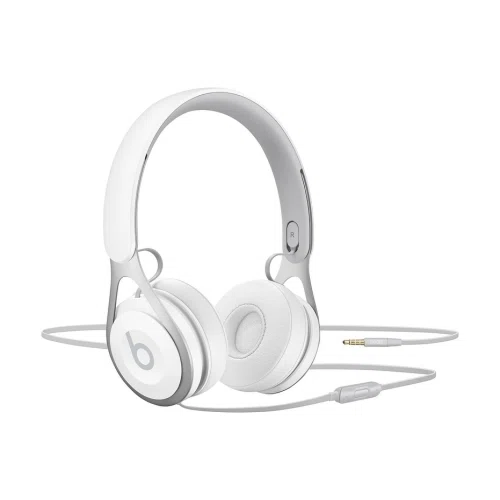 Beats by Dr. Dre Ep Headphones
UPC: 888462602785
Price Drop: 2h ago
Retail Price:

$130
Average price
Today's lowest price
$122.79
$91.00
26% drop
at Abt Electronics
Seller
Website Price
Condition
Applicable Coupon
Price After Coupon
Get Deal
$129.95
New
15% off
Exclusions may apply
$110.46
$118.75
New
$5 off
Exclusions may apply
$113.75
Beats by Dr. Dre Beats EP On-ear Headphones (Red)
UPC: 888462602815
Price Drop: 2h ago
Retail Price:

$130
Average price
Today's lowest price
$122.79
$94.99
23% drop
at DataVision (after Coupon)
Seller
Website Price
Condition
Applicable Coupon
Price After Coupon
Get Deal
$129.95
New
$50 off
Exclusions may apply
$79.95
$129.95
New
15% off
Exclusions may apply
$110.46
$118.75
New
$5 off
Exclusions may apply
$113.75
Beats By Dre EP On-Ear Headphones Red
UPC: 888462602815
Retail Price:

$130
Average price
Today's lowest price
$126.76
$110.46
13% drop
at DataVision (after Coupon)
Seller
Website Price
Condition
Applicable Coupon
Price After Coupon
Get Deal
$129.95
New
$50 off
Exclusions may apply
$79.95
$129.95
New
15% off
Exclusions may apply
$110.46
$118.75
New
$5 off
Exclusions may apply
$113.75
Beats EP On-Ear Headphones - Black
UPC: 720310570245
Price Drop: 2h ago
Average price
Today's lowest price
$74.99
$67.49
10% drop
at Tanga (after Coupon)
Seller
Website Price
Condition
Applicable Coupon
Price After Coupon
Get Deal
$74.99
New
10% off
Exclusions may apply
$67.49
More Beats by Dre Products & Deals